Paris Outdoor Fitness
More than ever before, adults are realizing that the key to a longer, healthier lifestyle begins with fitness. Paris is a premier designer and manufacturer of outdoor fitness equipment for all abilities.
We offer over 35 of the highest quality outdoor fitness machines.
Each machine is designed to contribute to a complete workout for your body:
Upper and Lower Body
Strength
Flexibility
Cardiovascular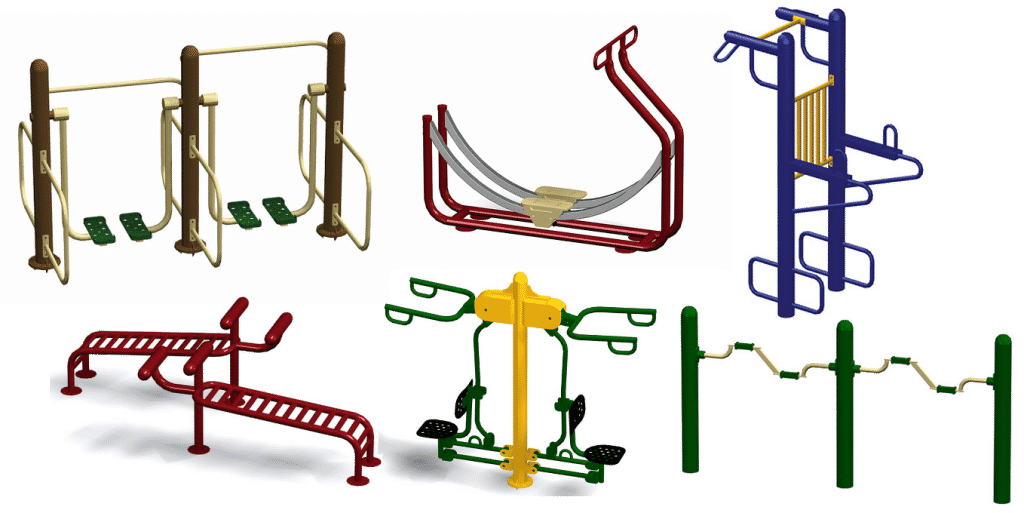 PlaySpec Complete Fitness Center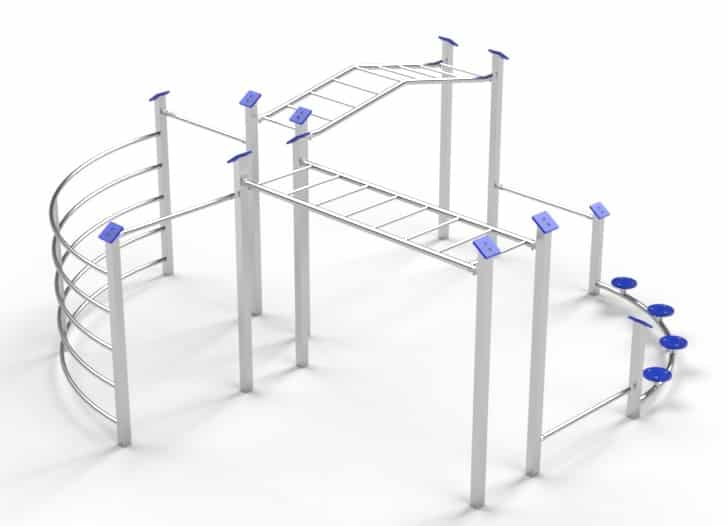 List Price: $7,575 | Ages: 5-12
Approx. Area Needed: 28′ x 28′
Unlimited opportunities for building strength, balance, agility and coordination
Builds confidence and problem solving
Easy installation and maintenance
Vandal resistant, stainless steel design
Compliant with ASTM1487 and CPSC325
Great for beginner, intermediate and advanced users
Designed for ages 5-12 with different challenge levels for each individual child
PlaySpec Jr. Fitness Center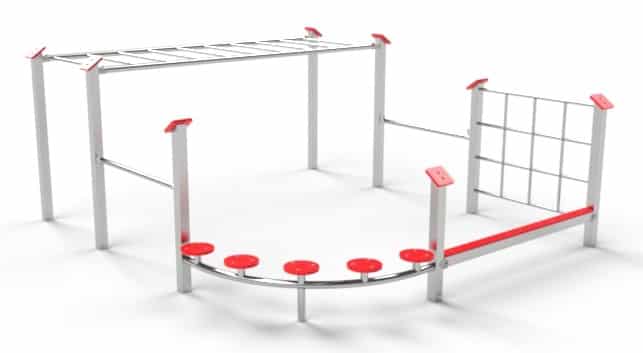 List Price: $5,800 | Ages: 2-5
Approx. Area Needed: 24′ x 22'6″
Specially designed for the younger children! Various balance and climbing activities provide fun for the children while helping develop motor skills, self-confidence and muscles!
Budget friendly
Easy maintenance
Vandal resistant and heavy duty
Overhead ladder set at ADA height for wheelchair users
Turning/Chinning Bar
Low Turning Bar
Cargo Wall
Balance Beam
Balance Pods