Playground Site Amenities
MyTCoat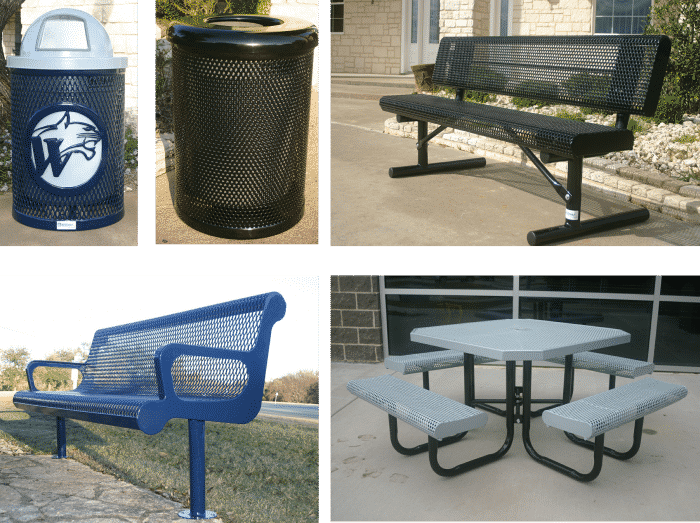 We are proud to represent MyTCoat site amenities! With all new coatings, MyTCoat offers site furnishings with no drips, quick shipping and budget friendly options. From benches, picnic tables, grills, trash receptacles and custom products, we've got you covered!
Paris Site Furnishings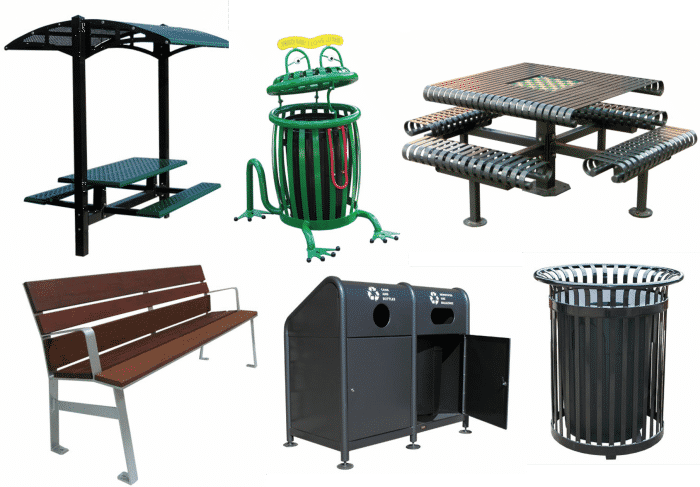 We are excited to offer Paris Site Furnishings to complete our site amenity line up! Paris is a leading manufacturer of outdoor site furnishings. Their products are not only aesthetically pleasing, but functional and durable as well. With a wide range of styles we're positive you will find what you're looking for.
PlaySpec Furnishings
We've gathered some of our top favorite site furnishings that our team has sold and installed numerous times. They vary in style and budget, but we know each one looks great on site and are built to last! These are our tried and true site furnishings for all settings!
Benches
Tables
Shade Tables
Litter Cans
& more!
View PlaySpec Furnishings Brochure
Site Amenities Service Areas in Maryland