Outdoor Musical Equipment
Public play spaces don't have to just be for physical development. Your playground can also encourage the artistic and creative exploration of visitors with outdoor musical equipment from Playground Specialists!
We offer a variety of fun products to spark imaginations and nurture young musicians.
Percussion Play
Percussion Play develops and creates awesome sound-producing products for all ages to enjoy!
Turn your park or playground into a musical soundscape with weather-resistant products that look and sound just like real instruments.
We offer single instruments so you can create your own groupings, or ensemble packages for a ready-made symphony.
View Percussion Play's full catalog to choose your installation!
Instruments Include:

Ensembles Include: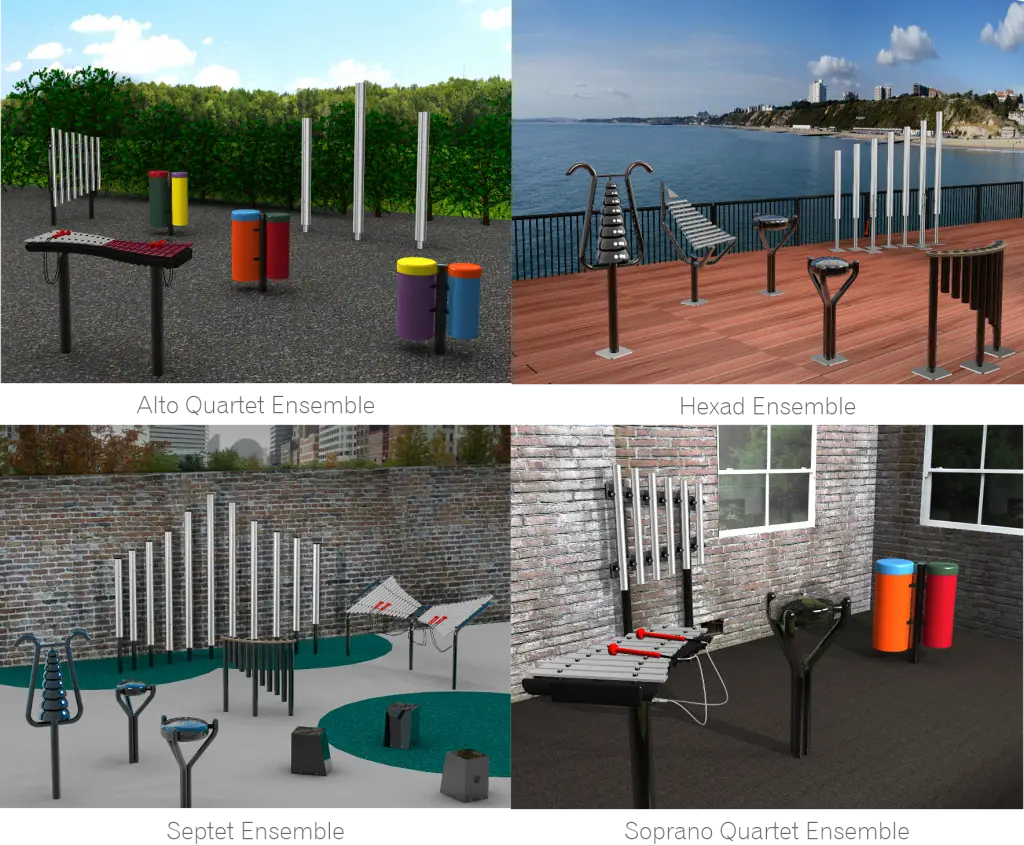 NEW! Flower Instruments
Musical equipment doesn't have to just look like traditional instruments to be great – It can even look like flowers!
Harmony Flowers and Harmony Bells from Percussion Play all feature different notes, heights, and colors to let your magical garden grow and bloom.
Adding Harmony Flowers and Harmony Bells to your playspace provides a host of benefits, including:
Visually stimulating and playful
Suitable for inclusive playgrounds
Colorful design, easy to fix, and great sound
Engaging sensory resources
Suitable for ADA accessible parks/projects
Pollen-free
Learn more about our Outdoor Musical Equipment and design your own custom playspace by contacting Playground Specialists today!