Percussion Play
Percussion Play develops and creates awesome outdoor musical equipment for kids and elders alike! Turn your outdoor space into a musical soundscape. They solely create outdoor musical equipment that look and sound like real instruments. Trust us- no musical experience is required! We offer single instruments to create your own groupings and also ensemble packages!
Be sure to check out Percussion Play's full catalog of outdoor musical equipment on their website.
Instruments Include:

Ensembles Include: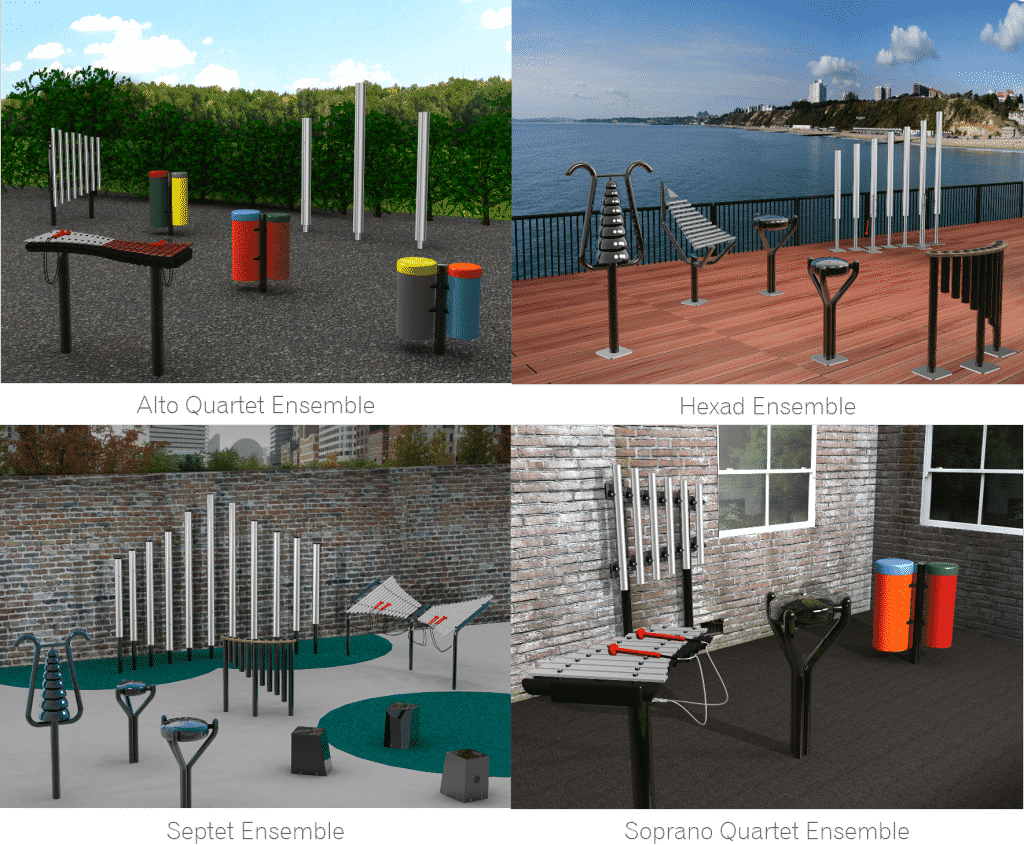 NEW! Flower Instruments
Show your outdoor space some love with the new outdoor Harmony Flowers and Harmony Bells from Percussion Play. With all the flowers having different notes, heights and colors- you can collect them all to let your musical garden grow and bloom!
Visually stimulating and playful
Suitable for inclusive playgrounds
Colorful design, easy fixing, and great sound
Engaging sensory resources
Suitable for ADA accessible projects/parks
Pollen-free